About Robin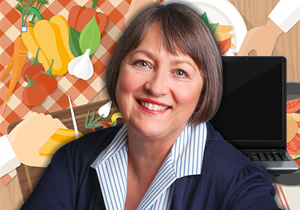 Life as an author began as a dream at the age of 12 but didn't happen until I was much older. I started my writing career as a reporter and features writer for The Tribune-Democrat in Johnstown, Pennsylvania, the town where I was born and raised. I later became a contributing writer for their sister publication, Johnstown Magazine. I still have a second home there, a charming red cottage in the woods in the gorgeous Laurel Highlands, an area of mountains and valleys that are reminiscent of Ireland and Scotland.
My favorite things to do there include hiking, swimming, kayaking, canoeing, cross-country skiing, and snowshoeing. The cottage and the area were the setting for my first novel Manifesting Dreams, a regional novel that continues to attract new readers.
In 2005, I won 1st , 2nd and Honorable Mention for three poems, and had a poem published in Loyalhanna Review. The decision to write my first novel happened in 2009, when I had an idea that wouldn't allow me to sleep until I wrote it down. Now that I've caught the novel-writing bug, I can't imagine not writing novels. There are always stories lined up in my head and characters that want to have their voices heard. Manifesting Dreams was followed by Designing Hearts and Listening for Drums. This year, my fourth novel Daughter of the Heart, a sequel to Listening for Drums, will be released.
I now make my home in Evanston, Illinois, where I am mother to Lauren and Liz, and grandmother to Caroline, William and Margaret Faye. I welcome your comments and want to thank you for visiting my website!