About Robin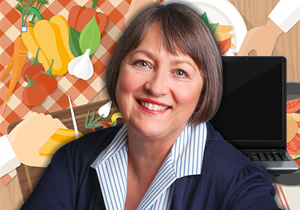 The past year has been such a whirlwind of meaningful work, quality time with family, and fun with friends, old and new. This year, I'll celebrate the release of my third novel, Listening for Drums.
My second novel Designing Hearts was released in June 2015 to reviews that still amaze and humble me. When I speak with aspiring authors, I always tell them to believe that what they write will find appreciative readers. I feel incredibly lucky to have readers who tell me they love my characters and feel that they know them.
I started my writing career as a reporter and features writer for The Tribune-Democrat in Johnstown, Pennsylvania, the town where I was born and raised. I later became a contributing writer for their sister publication, Johnstown Magazine. I still have a second home there, a charming red cottage in the woods in the gorgeous Laurel Highlands, an area of mountains and valleys that are reminiscent of Ireland and Scotland.
My favorite things to do there include hiking, swimming, kayaking, canoeing, cross-country skiing, and snowshoeing. The cottage and the area were the setting for my first novel Manifesting Dreams, a regional novel that continues to attract new readers.
I grew up dreaming of life as an author, but that dream took me along a circuitous route. I started out as a journalist and became a grant writer for a nonprofit organization, which led to a long career in fundraising. It is a career that has served me well, since a successful fundraiser must be a skilled writer.
In 2005, I won 1 st , 2 nd and Honorable Mention for three poems, and had a poem published in Loyalhanna Review. The decision to write my first novel happened in 2009, when I had an idea that wouldn't allow me to sleep until I wrote it down. Now that I've caught the novel-writing bug, I can't imagine not writing novels. There are always stories lined up in my head and characters that want to have their voices heard.
My strong spirituality has had a major role in my happiness and success. This spiritual sense comes out strongly in my novels. I find the sacred everywhere.
I now make my home in the Chicago land area, where I am mother to Lauren and Liz, and grandmother to Caroline and Will. Cooking is a passion, as you can see from my blog. I also paint in watercolors and pastels. I welcome your comments and want to thank you for visiting my website!